Invited Speakers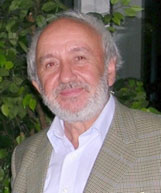 Prof. Jacques Ganoulis is Emeritus Professor of Civil Engineering at the Aristotle University of Thessaloniki (Greece), Ph.D. (Doctorat d'Etat) in Natural Sciences from the University of Toulouse (France) and visiting scholar at the Universities of Erlangen (Germany), McGill (Canada), Melbourne (Australia), and Paris VI (France). He has more than 35 years experience in integrated water resources management, risk analysis, climate change and transboundary water management, including transboundary aquifer resources and conflict resolution.
He is the State Secretary for Water, Ministry of Environment and Energy in Athens, Greece, the Director of the UNESCO Chair/International Network of Water-Environment Centres for the Balkans (INWEB-http://www.inweb.gr/) and Senior Consultant and Greece representative in UNESCO's International Hydrological Programme (IHP), Paris. He published more than 200 papers in International Journals and Conferences and is the co-editor/author of 10 books including Transboundary Water Resources Management: a Multidisciplinary Approach (WILEY, 2011) and Risk Analysis of Water Pollution (WILEY, 2009; 2nd edition; translated into Chinese).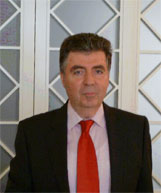 Prof. George Tsakiris is the director of the Centre for the Assessment of Natural Hazards and Proactive Planning of the National Technical University of Athens (NTUA) and director of the Laboratory of Reclamation Works and Water Resources Management, School of Rural and Surveying Engineering of NTUA. He has PhD from the Civil Engineering Dept. of Southampton University, U.K. He is a full Professor since 1988 teaching engineering hydrology, hydraulic works and water resources management. His research interests (among others) include topics of hydro-meteorological extremes (droughts and floods), non-stationary hydrological processes, and adaptive water resources management under uncertainty. He has completed more than 50 European and national research projects, most of which as scientific coordinator. He has published more than 100 peer reviewed papers in international scientific journals and a large number of papers in Proceedings of international and national conferences. He is the author/co-author of five textbooks in Greek and one in English, and the editor of many conference proceedings. He is the Editor-in-chief of the international journal Water Resources Management published by Springer, and member of the Editorial Board of several other journals. He has been the key organiser of a large number of international conferences and symposia in several European cities. In 2015 he has earned the distinction and designation of Honorary Diplomate, Water Resources Engineer (Hon.D.WRE) from the American Academy of Water Resources Engineers (AAWRE/ASCE). Currently, he is the President of the European Water Resources Association (EWRA) and the National Representative of the International Association of Hydrological Sciences (IAHS).